The Fokker E.III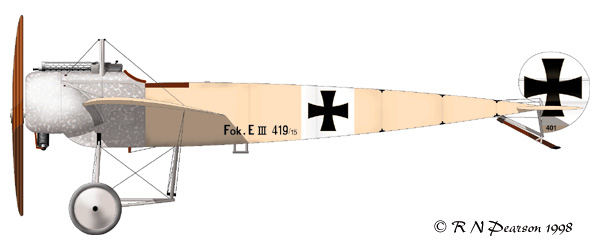 Fokker E.III 419/15 is seen here in standard ex-works finish of plain varnished fabric (otherwise known as clear-doped linen - CDL) and polished aluminum cowl. Note the small werke number of 401 on the lower rudder in the CDL fabric area.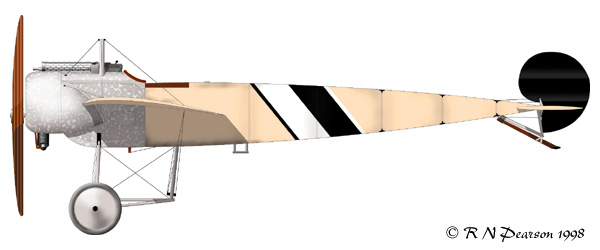 Fokker E.III, serial unknown, flown by Vzfw Eduard Böhme of F.Fl.Abt 9. Although depicted as being in CDL, this aircraft may just as easily have been in light gray or green. The black and white markings were those of the Bavarian Feld Flieger Abteilung 9b.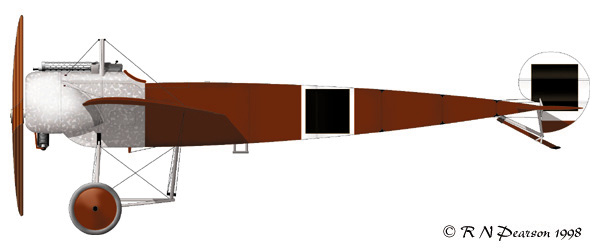 In addition to the German Air Service using the Fokker E.III, 22 were supplied to Turkey and 18 to Austro-Hungary. The one depicted here was flown in Turkish service by Obltn Hans Joachim Buddecke. Again the color is speculative and may have been dark green or gray.